BUILDING TRADE
COMPANY
FOUNDED
IN 1971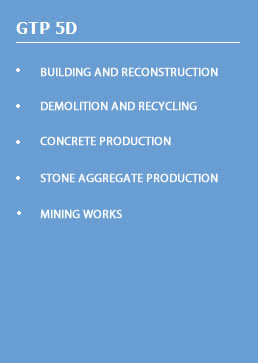 CONCRETE PRODUCTION
G.P."5D" deals with the production of fresh concrete mass, transport and installation at destination site. All available capacities and technical equipment of the company guarantee
meeting deadlines, safety and quality.
A specialised plant - concrete production plant of the Building trade company "5D" is located on the right of the highway Vladicin Han-Vranje in Prevalac, near the river Juzna Morava. At factory site near the concrete factory there is a stable and a mobile gravel production plant.
Concrete mixture production is executed using machines; the procedure includes mixing and dosing component materials to obtain a homogenous mixture. This operation is performed in a specially organised plant, called the concrete factory.
Concrete is made in the concrete factory "PROGRES" with plant capacity 35 m3/h. Concrete mixture production is performed according to a previously prepared formula, i.e. according to the concrete mixture project. All formulas are made according to JUS standard.
Special attention is paid to quality control of fresh concrete mass, in order to monitor and improve quality.
Tests are run according to: PBAB, SRPS U.M1.051/97, SRPS ISO 2736-1/97, SRPS ISO 2736-2/97, SRPS ISO 4109/97, SRPS ISO 6276/97, SRPS ISO 4848/99, SRPS U.M1.032/81.
All sample testing is made by
The Highway Institute
WATCH OUR VIDEO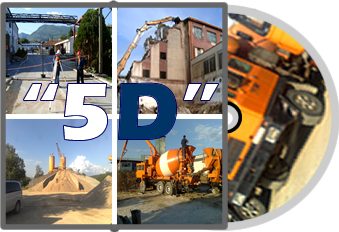 PRICELIST
Check our pricelist
EXCHANGE RATE LIST