BUILDING TRADE
COMPANY
FOUNDED
IN 1971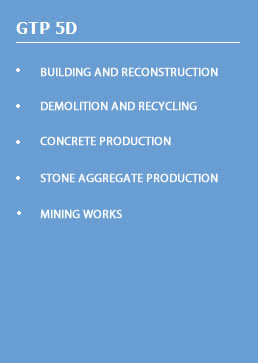 PRODUCTION OF STONE AGGREGATES

A specialised separation plant and a gravel production plant of the Building trade company "5D" is located near the highway Vladicin Han-Vranje in Prevalac, near the river Juzna Morava.
The raw material used for the production of separated sand and gravel is the natural river gravel taken from the river Juzna Morava. Separate fractions are made on stable separation branded " " and of m3/h capacity and mobile separation. Fractions made by gravel separation are the following:
0-4 mm
4-8 mm
8-16 mm
16-31.5 mm
> 31.5 mm
The separation process runs through appropriate griddles, where water under appropriate pressure is applied, and small particles are removed from the gravel using a hydrodynamic spiral classifier, and further, over a conveyor, the gravel is stored according to grain fractions.
Granulometrical composition of the fractions is constantly checked for quality monitoring. The fractions are used for the production of fresh concrete mass in our concrete factory.
WATCH OUR VIDEO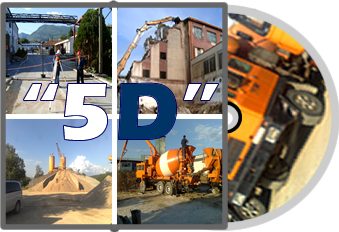 PRICELIST
Check our pricelist
EXCHANGE RATE LIST