BUILDING TRADE
COMPANY
FOUNDED
IN 1971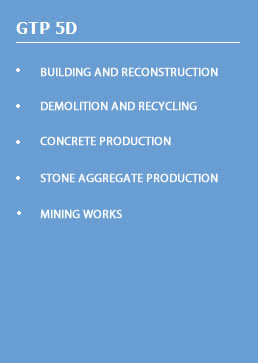 DEMOLITION AND RECYCLING
The building company "5D" offers services of demolishing overground and underground buildings using special machines equipped for this kind of works.
demolition of reinforced concrete constructions (bridges, overpasses, production halls, residential and business facilities, swimming pools etc.)
demolition of metal constructions (reservoirs, metal production halls etc.)
Demolition of reinforced concrete constructions is executed using machines, diggers, crawlers equipped with special hydraulic latest generation tools by renowned manufacturers. For demolition of metal constructions, profile cutting is performed by cold cutting, and, if necessary, using burners, with special technical protection measures for workers and equipment.
All machines are adjusted for demolition project, so that demolition works can be executed in the intended order. This machine adjustment enables the following:
easy equipment handling
safe, economic and reliable work
tool and equipment construction adjusted for the demolition project
high power and safety
quick tool replacement
adaptation and quick replacement of various size branches
All demolition works are executed according to a disassembling project, which includes clearly defined operations and work schedule. The project includes a detailed worker and equipment protection measures to enable a safe disassembling work.
WATCH OUR VIDEO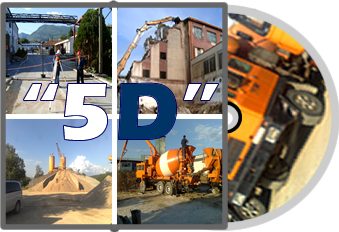 PRICELIST
Check our pricelist
EXCHANGE RATE LIST